Choose Your GROWTH, SUCCESS AND PRODUCTIVITY
Tools And Services For Yourself & Law Firm.
The Legalpedia Suite of products and services are all tailored to have positive maximum impact on YOU
– as the lawyer, the individual and on your practice. This is about the total lawyer!
Speedy Legal Research
For FAST and RELIABLE ANSWERS from the FINEST Editorial Team, to help you reduce TIME, COST and STRESS in your legal research … You Need Legalpedia!
Get answers you can bank on WHEREVER YOU ARE at the speed of a click with the Largest Digital Compendium of Legal Resources in Nigeria.
Smart Law Office
The all-in-one FLEXIBLE Smart Law Office ... To Manage Your Firm, Cases And Clients Virtually At Lesser Costs And Time, With ZERO Technical knowledge!
Customize your firm and work the way you love to work. Run your law firm easy and stress free. Manage your entire office and work from anywhere!
Library Management
Get your very own Library Management Software that provides systematic methods for managing and accessing the entire tasks of your law library with a few clicks. This helps to keep the entire records of book transactions in your library
Reduce Law Library Costs, Keep records of different categories like books, journals, newspapers, magazines an more.
Lifestyle and Wellness
Do you know that there are some health challenges that lawyers commonly face? Are you looking for answers to these common and other health challenges legal professionals face?
Our very own in-house Dr. Becky has teamed up with medical, dental, health and wellness experts for superior advice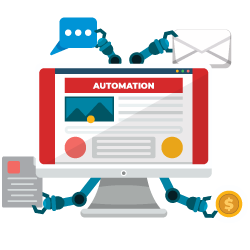 End To End Court Automation
Automate case filing, eliminating bottlenecks that hamper speed, efficiency, accuracy and high productivity.
See the first ever to be set up in Nigeria:
https://rivcomis.riversstate.gov.ng/
launched November 2019.